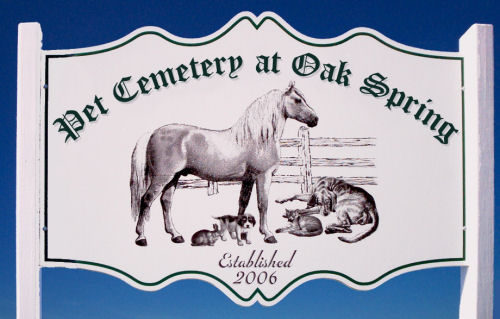 Oak Spring Cemetery has opened a special section for the interment of your family pet. Birds, bunnies, cats, dogs, gerbils, horses, snakes, et al.
Having a funeral or memorial service for your beloved pet can be helpful in saying goodbye.
Visitation is from sunup to sundown, year round at our perpetually and beautifully maintained cemetery.
TRADITIONAL INTERMENT
Lots are availabe in sizes appropriate for the interment of your pet.
Rigid polyurethane caskets with the look of a natural wood grain provides both beauty and solid construction and are available in several sizes and colors. They are air tight, water resistant, and everlasting so no vault is necessary. The deluxe liner consists of a hand crafted cushion mattress encircled by fine cream crepe fabric. These may be viewed at the cemetery office.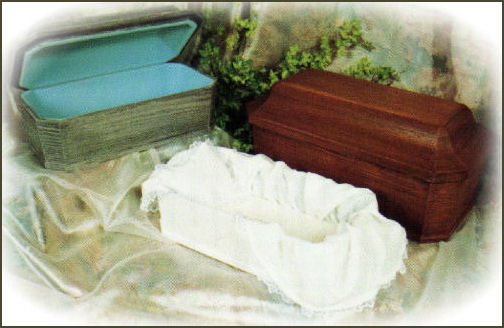 CREMATION
All cremations are individual. A selection of urns is available that may be used for interment or to take to the family residence.
PICKUP
We will pick up your pet from the veterinary office or private residence. Or you may bring your pet to us.
MONUMENTS/MARKERS
We offer a full line of traditional markers in granite or marble. You can also memorialize your pet with a weather proof polyresin marker in the shape of a bone or paw print.